Itineraries
Outdoor Adventure
Southwest Virginia is a picturesque and unspoiled region.
The region around Abingdon is an outdoor lovers dream come true.

The editors of Blue Ridge Outdoors Magazine chose the Virginia Creeper Trail as the best rail trail in the Blue Ridge Mountains. It's 34 miles of scenic fun for the whole family.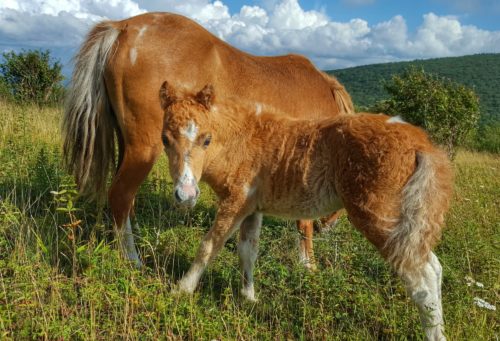 The Virginia Creeper Trail owes its unusual name to the way locals referred to the old steam engines laboring up mountain grades with heavy loads of lumber and iron ore. Today, it is widely considered one of the finest rails-to-trails examples in the east. The trail is used by walkers, runners, horseback riders and lots of bikers. Find out more.
The rivers, lakes and streams around Abingdon offer lots of opportunities for serious outdoor enthusiasts. "Float the Fork" with a kayak trip on the North Fork of the Holston River through Adventure Mendota.
The clear, cool waters are a favorite for anglers hoping to hook trout, bass, walleye and more. In fact, one of the best fly fishing streams in Virginia is White Top Laurel Creek, which runs alongside the Virginia Creeper Trail. Find out more.

Grayson Highlands State Park and the Mount Rogers National Recreation Areaarehome to the highest peak in Virginia and some of the most scenic views in the state. The famous Appalachian Trail winds through the region, where hikers can encounter wild ponies grazing in the endless meadows. The area offers opportunities for camping and backpacking adventures, as well as a number of accessible day hikes. Browse a list of recommended day hikes.
South Holston Lake, which spans the Virginia-Tennessee border, is a 7580-acre reservoir. Much of the shoreline is undeveloped and surrounded by mountains, making it one of the most scenic lakes in Virginia.Local sporting goods shops and outfitters can assist with fishing licenses, gear and maybe even directions to a secret fishing spot.